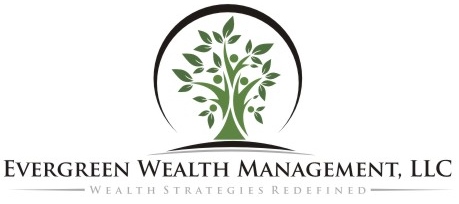 In a shocking vote early this morning, the British people have voted for their economic sovereignty. As a result, Britain will begin its exit from the European Union, a bloc of 28 countries first formed after World War II. This 'Brexit' has caused added market volatility, and what's likely to be a lengthy period of economic uncertainty. Future history books now have a new chapter. So what is the European Union and what does this mean to us and the world? In short, the 28 countries within the EU are independent from one another but they agree to trade under the agreements made between the nations. The European Union operates a single market which allows free movement of goods, services, and people among member states. This union makes it likely the largest market in the world, if treated as a single country. Britain's exit from the EU would mean that its trade agreements will have to be redrawn, its borders protected, and new leadership will take the reigns. In fact, Britain Prime Minister, David Cameron, has stated that he will step down in October, since he was opposed to the Brexit and doesn't feel fit to lead Britain through something he was opposed to. So what does this mean to you? Initially, brace for a sharp decline in the stock market. Much of the market and account gains this week was due to the fact that most people believed the Brexit would not pass with a majority vote. Accounts have rallied roughly 1.5% – 3.0% over the past 5 days in anticipation of a "stay" vote. The "leave" vote should rationally bring us back to account values 5-10 days ago. The result of the "leave vote" thus far has been rapid currency value fluctuation, including the British Pound, Euro, and the Dollar, which has been strengthened as its relative stability is being sought after. My how quickly things change. As has been the case before (think China & Oil last year), investors are forced to revisit why they're investing in the first place. If short-term gains are your primary motive for investing, then this market…or any market isn't for you. Evergreen offers insurance options for those not able to handle ongoing bumps of the market. It's going to be a bumpy ride for some time. If instead, you're an investor who believes that investing is a long-term process, where people continue to go to work each day, building, innovating, and serving others, then long-term value will be created in worldwide markets. The market will grow again and profitable companies will pay dividends to stockholders. Thus, this will be a historical, yet manageable blip on your investing radar. Fortunately, the volatile events of the past year or so have already caused most investors to revisit their planning and tolerance for market risk, and are therefore invested commensurate with their long-term goals. If that doesn't sound like you, please reach out to us so we can discuss your needs and desires at this juncture. The Opportunity Like a broken record, I'll remind you that retirement income should be protected from deep market declines, our income and moderate / conservative clients shall continue to receive consistent income to meet retirement goals regardless of short term market declines. Over the past month we have been raising cash balances inside our moderate and conservative strategies to await better opportunity. Well, this event looks like it may just give us some opportunity to build on our already stellar year to date performance! Very possibly, if this event sparks any deeper panic, we will be able to use the excess cash we currently hold to re-invest for higher income & capital appreciation. Income focused clients may very well get a raise from this event. So, if you are a moderate or conservative income taker, you may want to root for a little more market panic over the weeks to come. Evergreen will track events and markets closely to take advantage of new opportunities for long term success. If any events relevant to your accounts unfold, we will keep you well informed as always.
Have a blessed weekend!
Important Disclosures *Results mentioned were taken using client accounts at Folio Institutional. You should login to your own account to view actual results specific to your accounts.
Evergreen Wealth Management, LLC is a registered investment adviser. Information presented is for educational purposes only and does not intend to make an offer or solicitation for the sale or purchase of any specific securities, investments, or investment strategies. Investments involve risk and unless otherwise stated, are not guaranteed. Be sure to first consult with a qualified financial adviser and/or tax professional before implementing any strategy discussed herein. Past performance is not indicative of future performance. Index results do not reflect management fees and expenses and you cannot typically invest in an index.