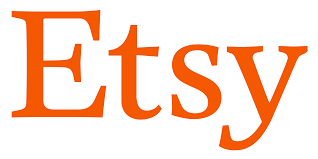 Etsy is the global marketplace for unique and creative goods. We connect millions of buyers and sellers from nearly every country around the world to leverage the power of business. Our mission is to "Keep Commerce Human." – Etsy Website
Etsy is an e-commerce platform focused on creating a turnkey experience that empowers entrepreneurs to profit from their passions. Unlike Amazon, Wayfair, Overstock, Walmart, Target, and other e-commerce giants; Etsy serves a unique market in a very differentiated manner. Started about 16 years ago, Etsy has grown from serving 9 million buyers to near 100 million today. Active sellers have grown from less than 1 million in 2012 to over 4 million in 2020. Today the company holds over 80 million unique goods listings and owns 3 distinct businesses: Etsy, Reverb, Depop. In 2020 the company delivered $10 Billion in Gross Merchandise Sales; an increase of 117% from 2019. 8.9 billion and 93% growth if you subtract all the mask sales made from COVID. Total revenue past 12 months is $2.05 Billion with $788 million in free cash flows. As of 7/15/21, the market cap (the price of total company) is $25 Billion.
What makes Etsy special is the network effect they are building out within a unique space of the e-commerce industry. Unlike the big players, Etsy appeals to the unique goods space. Think about all the 'main street shops' in the world that wish to sell goods online. People who are passionate about customization, artistic quality, jewelers, bakers, unique clothes, hand-crafted furniture and décor, and many other creation-focused endeavors. In many ways retail falls into 2 main categories; large manufacturing (think supply chains and warehouses) and niche markets (think garage made, craft room, or fresh from my kitchen). Etsy appeals greatly to niche markets. It gives a voice and combined power for sellers to clear goods in a way that stands out and can compete against Amazon and the other big shops. Etsy is currently the only major player in this unique market. Most likely it will remain and grow stronger as the only player since the more sellers that clear goods through the platform only enhance the monopolistic nature. It is this monopolistic nature that allows it to compete against the Amazons of the world. Combining all the 'main street shop' power in one platform allows the corner shops to compete. Word is just starting to get out about the success sellers are having on Etsy. This buzz will likely attract and coalesce even more entrepreneurs onto the platform. As this happens the network effect for Etsy can grow at an exponential pace. This is the real power of the platform compared to the others. Every seller becomes a raving fan of Etsy since they clear the good through them. If you sold most of your online merchandise through Walmart…you would become or at least you would project to be a raving fan of Walmart. Sellers for Etsy drive traffic to Etsy for each of their respective products. They effectively are a free marketing force for Etsy. They advertise and promote goods that benefit Etsy. The more successful they become, the more successful Etsy becomes. Etsy gets to take a clip of millions of businesses without needing to market anything.
"The best business is a royalty on the growth of others" – Warren Buffet
We love to own monopolistic business models that act as toll roads. Etsy currently embraces many network effects that we believe have the potential to explode exponentially in years to come. The model has come of age during covid and reached the critical mass needed to propel a long runway from the network effect. Up until 2019 the 'main street shops' had not concentrated enough into a single platform for a network effect to be identifiable. Covid created the catalyst for Etsy; causing all the shutdown 'main street shops' to find an online place to clear goods in order to survive. It provides a place for new entrepreneurs to start out and begin effectively selling products without taking on the burden of a physical location or online buildout. But the story starts to get good when you fully understand the benefit to each seller. As the sellers combine power, then Etsy can utilize the platform catalog to get data on each buyer in a similar fashion to Amazon or Walmart. Etsy then creates personalized search results that spark added interest for the buyers. A buyer travels to Etsy for a live edge patio table based on an ad from a seller. Then they shop around a bit on other patio items that all have live edge styling. This particular buyer also drives a motorcycle and searches for a motorcycle helmet stand. Etsy populates the top results with live edge motorcycle stands. The technology learns and adapts to the search habits to increase the sales numbers. Each person has unique search habits and thus each person will get customized results that better match their specific style and interest. This benefits small businesses from better matching between buyers and sellers, increased satisfaction, better platform marketing results, and greatly increased buyer usage. This technology and network cannot be re-created by any small business or group of small businesses. This is a competitive edge of the network effect Etsy has created in tandem with the technology now being deployed that will make them a force in e-commerce retail for years to come. With over 1 million new sellers (free sales force) in the past 6 months, we think it is very likely the Etsy growth story will continue. While some of these sellers are destined to stop selling (think part-time mask sellers), a good amount will stick around and continue making products people love.
Let's talk numbers – Show me the money!
How they make money:
· Gross Merchandise Sales (GMS) that cleared the platform in 2020 was $10.28 Billion
· Transaction Fees (5% of sale)
· Listing Fees ($0.20 a listing)
· Etsy Payments (3% of sale) + $0.25
· Etsy Advertising: cost per click model via bidding system / turnkey offsite add program/sales and coupons
This combination produced total revenue for 2020 of $1.73 B (Y Charts Data).
In Q2, 2020 Etsy grew revenue over 93% compared to 45% for general E-commerce. While we hold a base case scenario of reversion to more normal growth rates, we think Etsy can compound significantly faster than the overall e-commerce market. The total addressable market is huge and not even worth calculating. The future success will rely on the ability to satisfy sellers so that they do not feel the need to leave in large herds for an alternative competitor. As long as sellers remain stable or grow then we feel very good about the compounding ability of Etsy. Looking at the compounding rate gets us even more excited because each new buyer that engages from this point is pure cash flow and margin expansion. Because the business model is organic growth driven by a seller network it allows exploding margins. Q3 EBIT margin was 26% and looks to be widening. From 2016 to today they have grown from 5% EBIT margins to 26%. Another interesting statistic that backs this expansion and proves the business model efficiency would be the revenue generated per employee. Growing from near 392K to over 1.3M is a sign of a powerful business model. Compare this to a Wayfair that grew from 715K to 854K over the same time but has only a 4% EBIT margin. While Wayfair must continuously advertise, ETSY makes money from sellers advertising on its behalf (many utilizing Etsy's own internal advertising and paying for it). This margin and variable cost difference make for a high compounding machine that aligns with our desire to see a monopolistic company that can endure for decades to come.
From a valuation sense, we would expect margins to remain strong at around 25% or higher in years to come. If we hold 25% on a 25 PE ratio (low PE for a company growing at 20%+), we would expect a top-line EV/Sales of 6-8 over the next 5 years. We expect Etsy to approach or eclipse $5 Billion in revenue by around 2025/2026. This would lead us to expect at least a $35 Billion company valuation or higher in the next 3-5 years. At $25 Billion current enterprise valuation we would see 9% annual return rates as a lower end expectation. More likely the market will come to appreciate the business model story and understand the cash flow machine that is unfolding. If they keep executing as we expect Etsy can turn $5B revenue into around $1.5B Free Cash Flow with extreme durability to the length and size of this cash flow. We think a 3% -4% free cash flow yield is a reasonable (if not cheap) valuation for a company with 25% EBIT margins. At 3.33%, this would yield a valuation of around $45 Billion in 3-5 years which equates to a 12-22% possible return rate.
Conclusion
Owning a potential monopolistic business model in a fast-growing marketplace with large network effects can create a compounding machine. Etsy has proven to have the business model with expanding bottom line margins, royalty-like take rates, and many options to re-deploy capital. With only $10 Billion in Gross Merchandise Sales so far within a market that has hundreds of billions of GMS, Etsy holds a long runway if management can keep executing. The key metric for long-term risk will be sellers. They are the raving fans and free sales force that allows the business model to function. If we see trouble with sellers then we must re-evaluate and entertain possible sales. If we do not see issues and sellers remain stable and growing then we should maintain ownership as long as valuations remain within a somewhat normal range. Free Cash Flow for the past 12 months has been almost $800M. At 30 times today, we would expect a fair point in time value of around $24B. At $25 B current value, we believe you are getting Etsy at a fair price given the runway ahead. We expect the cash flow to grow from $800M to over $1.5B in the next 3-5 years. Owning a healthy company, a wonderful business at a fair price for a long time is the holy grail of investing. Our expectation is nothing short of a wonderful company for Etsy and believe they can clear our 10% return expectation rate with a fairly large margin of safety. We feel by focusing on making sellers' lives easier and empowering the main street shops and up-and-coming entrepreneurs, Etsy will maintain a very low hurdle to clear. They have done an exceptional job and create a massive win-win to allow 'ma and pa' businesses (and some rather large businesses as well) to compete against the big boys like Amazon. Unless another option exists (please let me know if you see one), we will be very content as owners of Etsy!
Evergreen Wealth Management, LLC is a registered investment adviser. Information presented is for educational purposes only and does not intend to make an offer or solicitation for the sale or purchase of any specific securities, investments, or investment strategies. Investments involve risk and unless otherwise stated, are not guaranteed. Be sure to first consult with a qualified financial adviser and/or tax professional before implementing any strategy discussed herein. Past performance is not indicative of future performance.
Report created by Portfolio Manager Stephen Hanley with Evergreen Wealth Management, LLC. Evergreen Wealth Management, LLC may discuss and display, charts, graphs, formulas and stock picks which are not intended to be used by themselves to determine which securities to buy or sell, or when to buy or sell them. This information is for informational purposes not an offer to buy or sell based upon limited information and should not be used on solely to make investment decisions. Consultation with a licensed financial professional is strongly suggested.