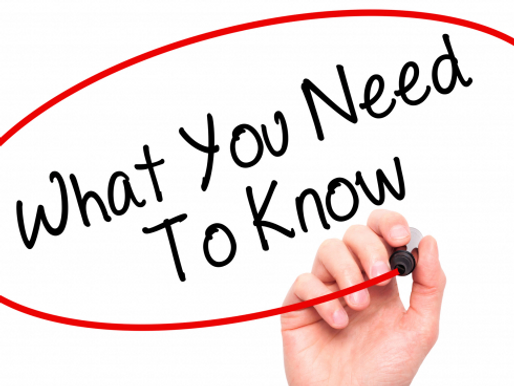 I hope this update finds you and your family healthy and taking advantage of the extra family time provided by this historical period we find ourselves. Over the past few weeks, we have seen some major changes introduced. From the stimulus bill (Care Act) to extreme actions of the Federal Reserve, we have been busy staying on top of all the new changes. Here are the recent updates we would like to pass along:
CARES ACT – ACTION ITEMS YOU SHOULD TAKE!
The CARES Act is the $2.2 trillion Coronavirus Aid, Relief, and Economic Security Act that was signed into law on March 28th. It is the largest economic relief package in U.S. history. There are 3 key takeaways for our clients. These are the action items we strongly encourage you to take:
If you own a small business and have not applied for the Paychecks Protection Program: Please give us a call! We are happy to give you the general guidance needed and point you toward accounting and payroll experts who can facilitate your loan/grant process as needed. ,Here is a link to more information about the program.
If you are taking Required Minimum Distributions: You are NOT required to take any RMD's for 2020! If you do not need the RMD, then we strongly encourage you to NOT take any in 2020 to avoid tax and allow markets to recover. If you have any questions or want to suspend your RMD for 2020 please call us! Clients whom we process one time withdrawals will be contacted and discussed before we would execute.
​
If you need access to IRA Money: You are allowed to take IRA money with NO penalty at any age. The standard 10% penalty for withdrawing under age 59.5 has been waived for 2020. This applies to 401(k) withdrawals as well. We never advise removing retirement funds except in unique situations. It will still increase your tax burden and reduce savings benefits. However, we understand this is a unique circumstance and encourage you to call us if you have any questions or needs for IRA money.
For more details, including a summary of what you might be getting in stimulus, read our ,,Full Evergreen Summary Link.
MARKET UPDATE
We are working on a detailed market update for later this month. Not much has changed since our last update. We expect to have much more clarity about the UN-Pause of economic activity by mid-April as we move through the peak phase of the virus and start to see light at the end of the tunnel. Our short update; the economic PAUSE button has been hit. We expect markets to bounce around during this period while we await the May and June, UN-PAUSE. We remain diversified, and when selecting direct stocks we focus on strong balance sheets that can weather storms like this. We have been through periods of high fear and uncertainty before and fully expect a long term rebound. We are working as normal with an added emphasis to seek opportunities as we move through this temporary period of uncertainty. Markets have been very resilient thus far and are performing reasonably well given the level of uncertainty that exists. We will dive into deeper thoughts around interest rates, stimulus, unintended consequences, and our opportunity-seeking later this month.
If you are worried about short term risk at all, please check out our article on ,,REAL RISK. It provides a good perspective on how we should view risk as we work through temporary declines in the market.
PLANNING UPDATE – BACK TO BASICS
Now is a great time to review the basics of financial planning! The past weeks have shown the importance of sticking to the basics for both businesses and individuals. The basics such as emergency reserves, low debt, spending less than you make, using money wisely are all vitally important during market declines.
Here is a great summary article, ,,Back to the Basics, about the planning basics that are perfect for times like this!
THANK YOU!!!
It is a tremendous honor to help steward your assets and retirement journey during this time. Thank you for your trust! We continue to work very hard (harder than ever) during these periods to make sure we are doing everything possible to position you for long term success. While the short term remains uncertain, we believe the efforts and extra work we execute during this storm will reap benefits in the long term. Please reach out if you have any questions! You and your families remain in our prayers as we move through this time together.
Evergreen Wealth Management, LLC is a registered investment adviser. Information presented is for educational purposes only and does not intend to make an offer or solicitation for the sale or purchase of any specific securities, investments, or investment strategies. Investments involve risk and unless otherwise stated, are not guaranteed. Be sure to first consult with a qualified financial adviser and/or tax professional before implementing any strategy discussed herein. Past performance is not indicative of future performance.