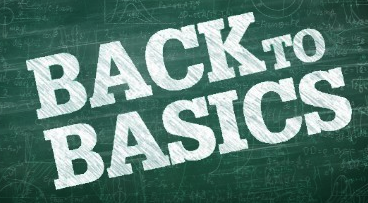 Back to the Basics – Principles of Financial Success
When in the midst of any "crisis" it is very important to remember the basics. Over the past few weeks I have been thinking back over the investment, planning, spiritual, and life advice given during the past 10 years. It occurred to us that we have never summarized and passed along in an article. As we all spend additional time at home with our loved ones, now seems to be a wonderful opportunity to reflect on these eternal principles.
Financial Planning Principles
We are not in control:
We must understand what we can and cannot control. As a Christian we believe God is in control, but Christian or not, logic and history clearly show that we are not in control. A virus shutting down capitalism and business activity across the world should awake us clearly to the fact that things well outside our control can drastically change current life realities. When things return to normal, let's remember that we are not in control.
Five Fundamental Money Principles:
· Spend Less Than You Earn
· Avoid Debt
· Build Liquidity (6-12 months cash savings minimum / more if you have debt)
· Set Long Term Goals (measure over rolling 3/5/10 year marks relative to goal)
· Give Generously (helps build margin and contentment)
Five Uses of Money:
· Spend it (ask how much is enough and always spend well below earnings)
· Pay Taxes
· Pay Debt (debt always is a mortgage on your future earnings)
· Give Away (this helps break the power of money and misplaced human security)
· Grow (growing your excess savings is key for long term goals)
Principles in Practice
Evergreen Wealth applies these principles when we give advice for financial planning AND when we execute investment ideas. Our fundamental value is to guide you in making good decisions with respect to the 5 money principles and how you use the money. We remain deeply content in the midst of this storm because we have low debt and high liquidity built into our own lives. We invest in a diversified manner that allows us to focus on the long term. When we select direct stock companies, we apply the same principle framework to own companies with higher liquidity that manage in similar fashion to above. We certainly have no control over the markets, governments or a virus. However, by practicing the above principles, maintaining sound emotional responses and holding a great attitude; we remain well positioned to weather uncertainty.
Evergreen Wealth Management, LLC is a registered investment adviser. Information presented is for educational purposes only and does not intend to make an offer or solicitation for the sale or purchase of any specific securities, investments, or investment strategies. Investments involve risk and unless otherwise stated, are not guaranteed. Be sure to first consult with a qualified financial adviser and/or tax professional before implementing any strategy discussed herein. Past performance is not indicative of future performance.